Our Giardino Team believes that the way we serve others has the power to change hearts. We believe in the power of education and the ability to empower each employee so they can reach their full potential.
Giardino was born with a family-oriented atmosphere. We understand the day-to-day living and responsibilities one has with family & friends. What we do is not just a job, it's a love to serve others while working with a great support group.
We take care of our team & they take care of our guest
As a growing company, we also want our employees to grow with us. We understand their needs and each Franchisee works directly with its employees.
Your success is our reward
Our Gardener Chefs are the heart of the restaurant. We believe that if we take care of our employees, they will take care of our business. Our Gardner Chefs go above and beyond to provide an elevated experience for our guests while learning new skills together along the way.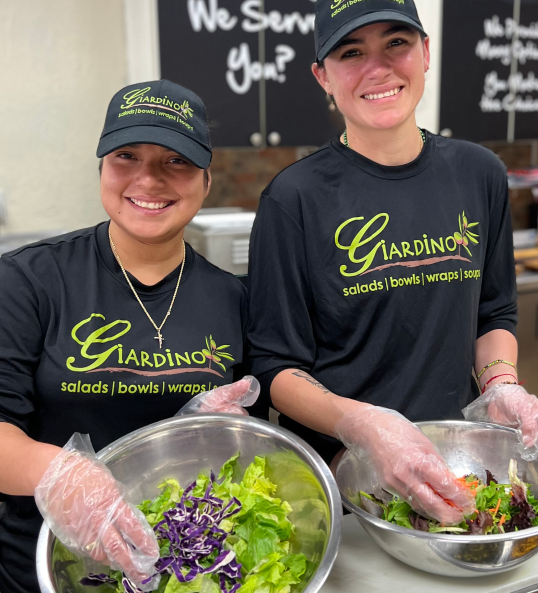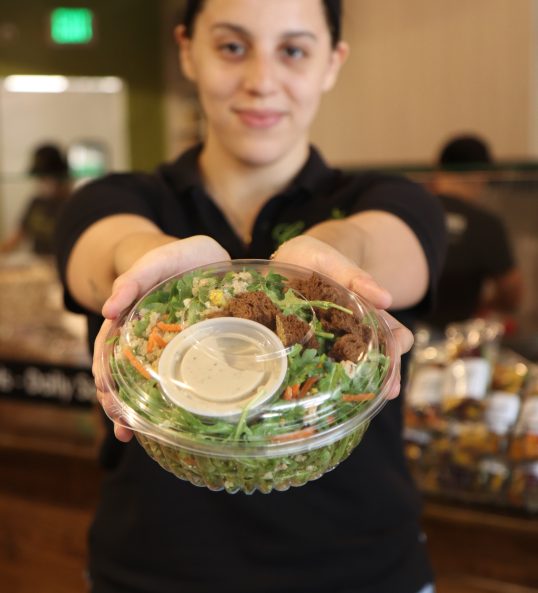 "I started at Giardino as a part-time college student after working at a few other restaurants. In my years as a Garden Chef, I was able to work in multiple locations and learn the various roles and their task. When I graduated with a "Hospitality' degree I began searching for a position, and that is when my Manager recommended me to the Corporate Office. I've always had a passion for food, but this job has given me a new perspective on what it takes to run a successful restaurant brand. Although I've spent the majority of my time at Giardino in a customer-facing position, I have enjoyed working with the Corporate Team that works behind the scenes."
Natalia ReyesGardener Chef > Corporate Assistant
"Giardino Gourmet Salads welcomed me to their team in 2013. I was living in Miami and attending FIU when I started working at the South Miami location as Gardener Chef.
I loved the culture and felt comfortable approaching the franchisee with any questions I had about the backend operations of owning a fast-casual restaurant. As a Manager, one of my favorite parts about working with Jaime and Rob was opening new locations under their instruction. With the help of my father and uncle, we opened the Naples location of Giardino in 2018. I love the dynamic of working alongside my family, as well as with those very same franchisees who instructed me back in 2013."
Daniel Collar Manager > Franchisee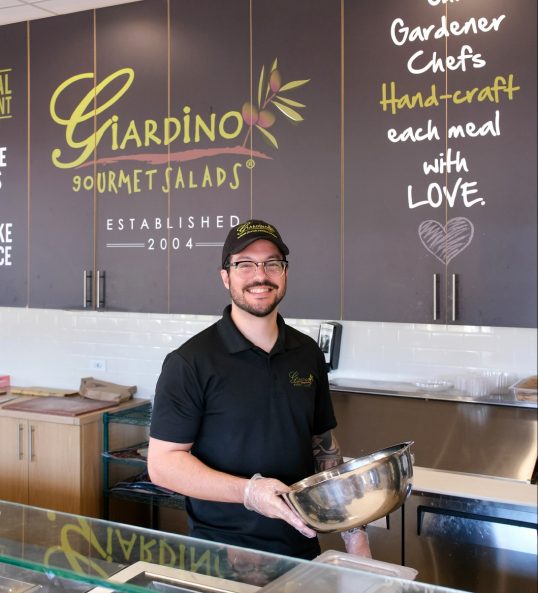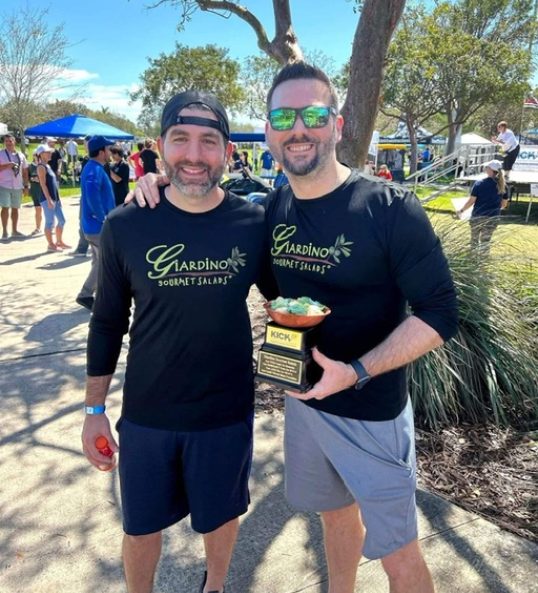 "We are friends who have decided to embark on an entrepreneurial journey together. As we began our search for the right business opportunity, we knew we wanted to not only be franchisees but also be an integral part of the company's growth. After thorough research and consideration, we came across Giardino, a brand with superior products and an attractive economic business model. We were immediately drawn to the brand and knew that it was the perfect fit for us. In 2012, we took the leap and opened our first Giardino franchise unit. The experience was both exciting and challenging, but we were determined to make our business a success. With the help of the Giardino team, we were able to navigate the ins and outs of running a franchise and grow our business. Since then, we have continued to expand our franchise units and have been proud to be a part of Giardino's growth as a company. Our journey as entrepreneurs has been a rewarding one, and we are grateful for the opportunity to be a part of such a successful brand."
Robert Fuerth & Jaime Mitrani Franchisees > Corporate Partners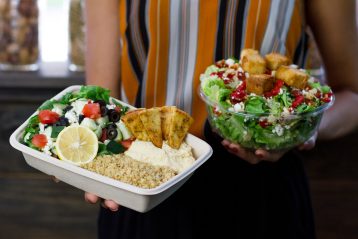 Like, Love, Tweet, Repeat
Help create and exciting & supportive environment for you to grown in